Photographic approach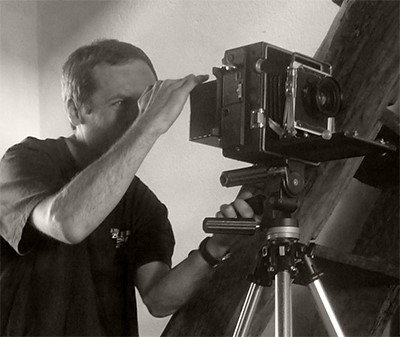 For shooting, I use preferably a large format field camera (4 x 5 inches) for the sharpness of the image and the velvety effect it produces. And I prefer ambient light, whenever possible in order not to distort a mood or betray a subject.
I print the pictures myself on high quality photographic paper (baryta base, rich in silver). The prints are toned with selenium to ensure an exceptionally long life. They are signed, dated and annotated at the back.
Upon request...
I take black & white portraits, of individuals or groups, in any environment that is familiar to you or that you appreciate particularly. I also take photographs of locations that are dear to you, whether inside or in the open. In short, I photograph your human heritage!